Why choose the NIDEK OCT – in simple terms
22 March 2018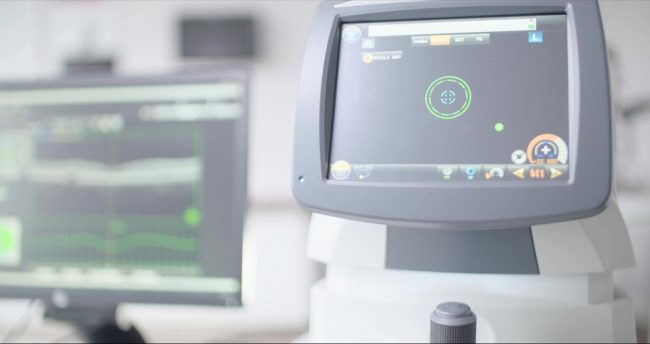 In a world where patient awareness of OCT is growing rapidly, we explore just some of the benefits the NIDEK OCT offers…
Take advantage of two high class devices in one. This combination of OCT and Colour Fundus Camera will save you time, money and space.
Clinically outstanding results will wow your patients and give you confidence in referrals.
Full automation makes the NIDEK OCT extremely easy for all members of your team to use and understand and the speed of image capture enhances patient comfort.
The NIDEK OCT support package is second to none, including CET accredited clinical training and non-clinical staff user training, marketing support, table, PC, monitor, delivery, installation, and much more for only £29,995.
Build your confidence with our team of experts always on hand to ensure a smooth integration and confidence throughout your practice.
Challenge our team – We believe we have everything covered to support a smooth implementation and ensure you are making the right decision when investing in OCT including the transfer of data. What else is preventing your OCT decision? Come and take the experience for yourself and ask our experts anything – we guarantee you'll be impressed. There is much more that the NIDEK OCT can offer so make sure you speak to our team.