Who are The Prison Opticians Trust?
They deliver prison optometry services and train prisoners in optical skills. Their mission is to help prisoners reform and turn their lives around by providing them with opportunities to work within the Optical Customer Services sector and produce life-changing products which positively impact the community.
They are dedicated to reducing re-offending by training prisoners in optical skills and helping them find paid work in the optics industry. In their first four years, we have helped over 40 prisoners secure employment.
They have improved prison optician services by producing clinical guidelines and developing emergency eye care technology.
Every year they test the eyes of over 14,000 prisoners and dispense over 15,000 spectacles.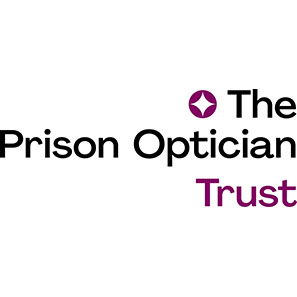 Liberty Glasses
They deliver high quality at low prices because they source frames and buy in bulk.  Their training programme for offenders is fully paid for by our prison optometry services.
Liberty Glasses are a range of optical frames they buy for their prison optometry contracts, hiring ex-offenders to glaze them with prescription lenses.  Their frames have to cover a wide variety of faces, be comfortable & durable.
To find out more about this charity please visit their website www.prisonsopticians.org