NIDEK makes its debut at the European Judo Championships
11 August 2017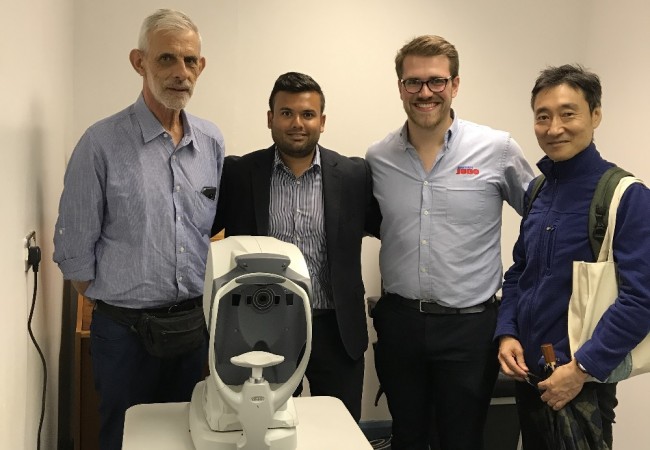 The well-known NIDEK Tonoref III pre-screening device was chosen for the 2017 International Blind Sports Association (IBSA) European Judo Championships sight classification process.
The championships took place from 4th to 6th August at the University of Wolverhampton and attracted almost 900 spectators across all three competition days where a number of London 2012 and Rio 2016 Paralympic medallists competed.
The high-profile event, which is a key World Ranking opportunity in the IBSA calendar, saw over 100 of the best visually impaired judo players in the world battle for the status of European Champion. The weekend proved very successful for British competitor Sam Skelley, who won the -100kg Gold after completing his sight classification at Aston University on Friday 4th August.
Rob Hartley, Head of Events and Competitions at British Judo said:
The team at Birmingham Optical were absolutely fantastic at working to our busy classification schedule and short notice! The NIDEK Tonoref pre-screening device was quick and worked perfectly, which helped to keep us on schedule. Naqeeb was on-site earlier and was friendly and flexible – I would definitely work with the team again!
With a tight schedule for screening, the fully automated, easy to use fast and accurate Nidek device is the perfect solution.
Picture:
Far Left: José Doria – Head of Classification, 2017 IBSA European Judo Championships
Middle Right: Rob Hartley – Event Manager, 2017 IBSA European Judo Championships
Far Right: Kenji Ohno – Classifier, 2017 IBSA European Judo Championships