New Facilities for the National Resource Centre
21 June 2019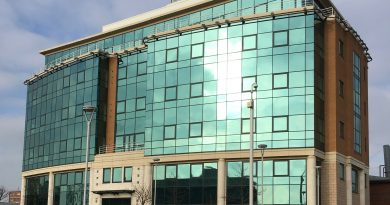 The National Resource Centre in Birmingham now has a fully fitted optical glazing laboratory to offer to course attendees and those hiring the venue.
The lab now includes a Nidek Lexce 3 in one edger, filtration systems and an auto-lensmeter, supplied by Birmingham Optical.
Phil Hall, Head of the NRC says, "We are delighted to offer this extended and improved glazing laboratory to add to the facilities at the National Resource Centre. The centre is continuing to expand what it offers, with more facilities in the pipeline. We are getting more and more enquiries for meetings, courses and training at the venue, and I am now taking bookings into 2021, so do get in touch if you would like to tour the venue or discuss a booking."
ABDO's NRC includes rooms ideal for practical examinations, with the potential to be opened up for conferences, seminars, training, revision and CET courses. Alongside the fully functional glazing lab there are also rooms for viva exams and smaller meetings and 10 clinical bays equipped for refraction and contact lenses. The centre is available to local businesses as well as those in the optical industry to hire for large and small meetings and events.
Address: ABDO National Resource Centre, 4th Floor, Aqueous II, Aston Cross Business Village, Chester Street, Birmingham, B6 5RQ