Multitask your pre screen
25 May 2018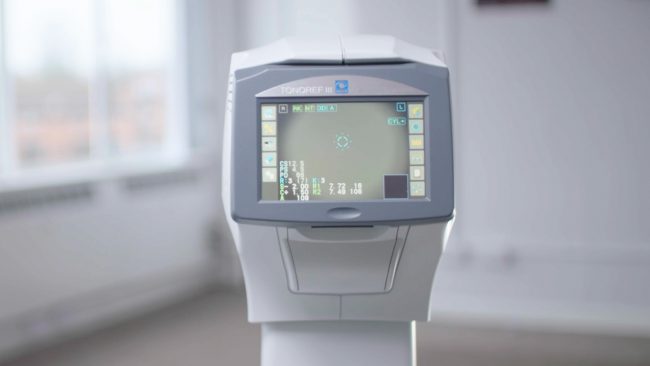 Join us as we really get to know the NIDEK Tonoref III four in one.
The Auto-refraction is fully automated and very quick, yet accuracy has been improved from the Tonoref II and now cylinder axes in particular are more repeatable and reliable. A wider optic zone is used covering the whole pupil area and more to reach a more accurate refraction result. You can even demonstrate the effect of the refraction for distance and near to the patient (showing an image with and without correction in either case).
The Auto-keratometry now uses two measuring mires instead of the usual single mire. This again improves accuracy, speed and repeatability as well as avoiding measurement errors caused by eyelashes or drooping eyelids.
The Auto-tonometry still uses the excellent APC (air puff control) feature, starting with a more gentle air puff and once the first measure is taken, the next air puff uses an even lower pressure. For example, if the first measure. This makes the noise and the impact of the air much gentler and patients are happier and measurements are taken more easily more often.
The Pachymetry couldn't be simpler; being fully automated and using slit beam technology to provide an accurate and repeatable result that compares favourably with ultrasound pachymetry without all the hassle! Studies over recent years have shown measuring Corneal centre thickness (CCT) to calculate the corrected intra ocular pressure (IOP) can be beneficial in avoiding false positive and false negative referrals.
Of course, there are many more features  as you'd expect from a Nidek device, the Tonoref III:
Auto measure the patients PD (inter pupillary distance)

Auto measure their corneal diameter (white to white)

Auto measure their pupil size and even measure photopic and mesopic pupil sizes!

Allows assessment of the patient's amplitude of accommodation and accommodative lag with associated pupil size change

Impressive retro illumination function to assess for media opacities such as cataracts!

Built in printer with outputs that can be tailored to your needs
There's never been a better time to either upgrade your Nidek device or switch to this excellent well respected and trusted brand