The benefits of on-site glazing
1 June 2017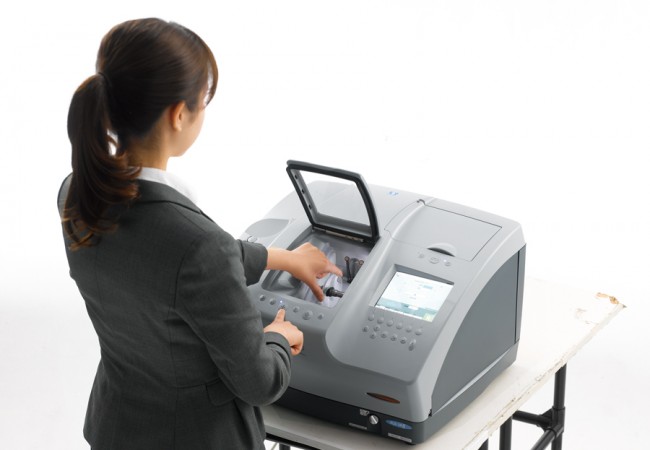 Why should practices start thinking about on-site glazing?
Customer choice and expectations are increasingly growing with the amount of opticians available to choose from, which is why experience, added value and convenience is becoming more and more important. On-site glazing is becoming more popular, and we share our views on the benefits and what the technology can do for you:
Three smart reasons for on-site glazing
Offer patients a same-day, fast and efficient service
If you have ever imagined your patients walking away with a smile on their face as they receive their new spectacles the same day, well on-site glazing does just that. In short, on-site glazing solutions allow your customers to receive a fast, convenient and enhanced experience. "The main reason cited for purchasing glasses from a particular location is convenience" (GOC, Optical Sector Report 2015)… It can allow practices to provide an added value service which can also offer the added benefit of cost savings.
Reliability and quality control
On-site glazing allows you to control and guarantee the quality of each purchase. If that sounds too techy and complicated, it's not. The latest NIDEK edging solutions are designed to be super simple to use and as you expect with NIDEK extremely reliable, even if you have no experience in glazing! We can even train staff within 15 minutes to feel comfortable using the machines.
Save money and offer a service for lens repairs
Ever had a frantic customer pop by and ask if you can re-glaze their frame because their lens is scratched or damaged? Being able to turn around and say 'yes we can' must be rewarding right? Plus, you can offer this as an added service to your practice! Another exciting thing about on-site glazing is it can help your practice save revenue by glazing your own lenses on site instead of paying to outsource the service. We also provide financially viable solutions for our customers to help start their on-site glazing journey.
In conclusion…
Send your patients away with their fancy new specs the same day, become a helpful provider by having the capacity to re-glaze on the same day and simply add value to your offering. Don't forget, we'll help you every step of the way.
On-site glazing FAQ's
What if I don't have enough space in my practice?
Don't worry! Our specialist team will conduct a FREE site survey at your convenience and help provide a convenient solution to fit your new edging machine.
I haven't got the trained staff for glazing in practice
We are able to provide on-site training to all practice staff. The NIDEK edging technology is designed to be simple to use allowing us to train staff within just 15 minutes although we will stay all day if you would like us to! Plus, we have dedicated technical support lines 6 days per week so we are always by your side when you need assistance.
I am not sure what edging solution would suit me best?
Our product specialists are here to help! NIDEK edging machines have over 30 different configurations to choose from, and coupled with our experienced team we guarantee to find the best solution to suit your needs.
How can I get started?
Give our team a call, email or enquire via our website. We are here to help you every step of the way so let us do the work and find the right solution for you.
 0808 123 2020 // sales@birminghamoptical.co.uk