Arran prepares for London Marathon
21 February 2018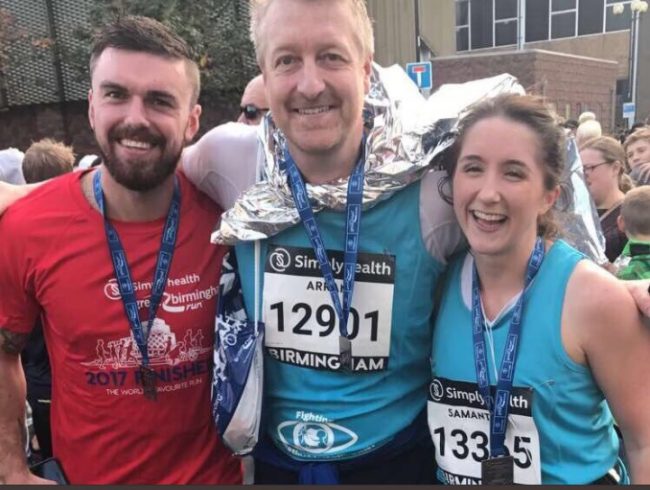 A husband to a loving wife, father to 4 amazing kids, surrogate father to 2 dogs and our much loved Chief Operating Director, Arran Fewkes (the happy chap in the middle) is one dedicated individual who is in the middle of training for the up and coming London Marathon in April.
Following the successful Birmingham Half Marathon, Arran decided to apply for a place with CHECT UK to run the London Marathon with the aim to raise a whopping £4,000 for the charity. After being carefully selected  for a place, our keen runner was over the moon and immediately started his training. With regular weekend running and the mid week training sessions, Arran has a jam packed training schedule with the miles increasing fast with less than 2 months to go.
We wish Arran all the luck in the world!
You can support Arran for this great cause:
Donate directly to his fundraising page:  Donate today
Or text  AZZA72 with your amount to 70070