Supporting your investment
20 April 2018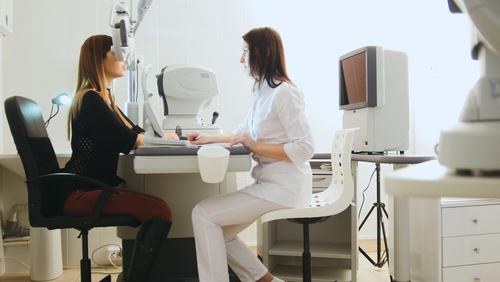 Whatever your practice challenges and opportunities, we guarantee to have a technology solution to suit you with our portfolio of world leading technology – we are the only company to offer solutions for the complete patient journey.
Our Chief Commercial Officer and Deputy Chair of the FMO Amanda Danson tells us why investing in technology is so beneficial and how being a previous practice owner she has first hand experience of the challenges and opportunities…
What are the benefits of buying our technology?
As we have such strong and lasting relationships with our suppliers, NIDEK, Oculus, Keeler and Frastema, we are able to offer practices the very best technology available. Investing in reliable technology that produces outstanding results is critical to your practice and we would never provide you with a solution that didn't suit your business needs. For example, our refraction portfolio ranges from quality Oculus trial frames and trial lens sets, to super speedy and automated Nidek phoropters including a new ultra compact desktop system. Our laboratory portfolio starts with a complete Nidek tracer, blocker and edger suited to a practice doing 10 jobs per day up to a dry cut ultra fast industrial solution for high volume laboratories.
Our team of experts are here to support you
We have increased our team of experts and we have specialists in every field, including Optometrists, OCT specialists, Medical Photographers, Contact Lens Opticians, SMC Techs, Dispensing Opticians and much more. Every time you invest in new technology with Birmingham Optical, we have the expertise to support you all the way.
What should I expect when I purchase my new technology from Birmingham Optical?
Our experts ensure your technology is delivered and fitted at a time that suits you. Training will take place in store to ensure you and your team are fully confident with the new devices. We have many communication avenues providing you fast and easy access to our experts including a NEW webchat service via our website.
Marketing and media support are also available to promote both your technology and your practice services.
We become your partners and help you throughout your technology journey.