Nidek OCT Day Bristol
21 June 2019
Could you do with extra guidance when reading OCT scans? Do you need help deciding when to refer a patient? Can't decide if the Nidek OCT is right for your practice?
At Birmingham Optical we care passionately about preventing sight loss, improving health and the quality of life for everyone. Our education events are designed to help put this into practice and spread our knowledge.
Following the success of our second NIDEK OCT Refresher Day in March 2019, Birmingham Optical will be running another OCT Day on Monday 1st July 2019, at the Mercure Holland House in Bristol.
Tickets and an agenda for the event are available from our Eventbrite page.
The course, hosted by Jason Higginbotham, Director of Medical and Education at Birmingham Optical, has been designed to help attendees get the most out of their NIDEK OCT. The day will include CET discussion workshops, presentations, user training, as well as a business session.
The NIDEK OCT offers clinical excellence in a compact easy to use device and is supported by a team of experts from Birmingham Optical that will support you all the way with training, education, software integration, data migration, marketing support and aftercare.
Whether you want to enhance your OCT scan taking skills, increase your clinical knowledge, or just understand how to make OCT more profitable for your business, this one-day event is a must for any NIDEK OCT user. If you're still not convinced, take a look at Spinach & Specs blog post where she has put on paper her experience at our last event and a round up of what you can expect.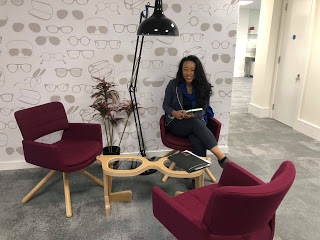 Not sure you can make it or want to learn more about the Nidek OCT before you arrive? Check out our free education portal for more CET accredited lectures and video tutorials including this one by Jason Higginbotham on operating the OCT: https://birminghamopticaleducation.co.uk/resources/video-tutorials-on-operating-the-nidek-oct/overview