Experience how to be different this Optrafair
10 April 2018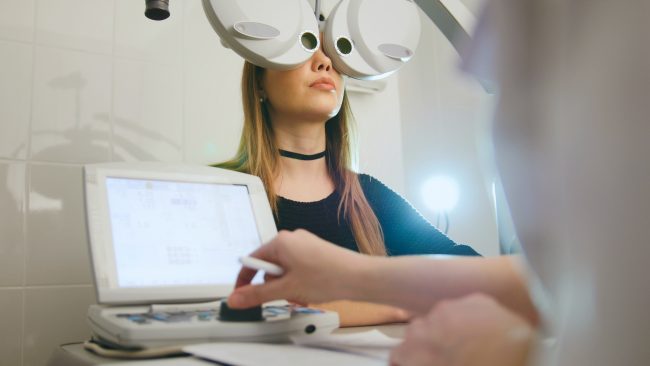 Immerse yourself in something different this Optrafair, with the latest technology to suit your individual needs. That's right, a team that listens to your challenges and needs, has the extensive experience and expertise to support you, with a portfolio guaranteed to find the perfect solution.
But how do you make your practice different?
That's where we can help. Our passion is to support our practices with the right solutions for them and to offer advice on how equipment can support the customer experience. It just so happens we have a portfolio of choice and a team of experts that can do just that, not to mention the quality, reliability and outstanding results produced across the range. As the only company to offer solutions for the complete patient journey, we can take your needs into our hands and consider exactly what is best for you.
For example, our refraction portfolio ranges from quality Oculus trial frames and trial lens sets, to super fast and automated Nidek phoropter heads including a new ultra compact desktop system. Our laboratory portfolio starts with a complete Nidek tracer, blocker and edger suited to a practice doing 10 jobs per day up to a dry cut ultra fast industrial solution for high volume laboratories.
If you need technology and expertise in pre testing, consulting rooms, laboratory, enhanced services, medical, domiciliary and consumables/accessories, we are the stand to visit.
Don't just take our word for it, experience the technology and our team for yourself this Optrafair on stand B12.